We are joined this week by a wonderfully talented and entertaining travel photographer, YouTuber, and host of the Pierre T. Lambert Podcast – of course I'm talking about none other than Pierre T. Lambert.
There's a lot of photography stuff we could have talked about today, but things are a little different this week.
Because a decade ago I stumbled across a book called "The 4 Hour Work Week" by Tim Ferriss which without exaggeration completely changed the trajectory of my entire life…
And as I learned recently, Pierre experienced a similar turning point in his life after reading it too!
So today we are talking all about how the lessons learned from that book have led to a life and career in Photography.
Resources & Links
Pierre T. Lambert Photography on YouTube – Subscribe to Pierre's Photography channel
Trina & Pierre on YouTube – Subscribe to Pierre's travel adventures channel
Pierre T. Lambert on Instagram – Follow Pierre on Instagram to be inspired by his latest images
Check out The 4-Hour Work Week Book on Amazon: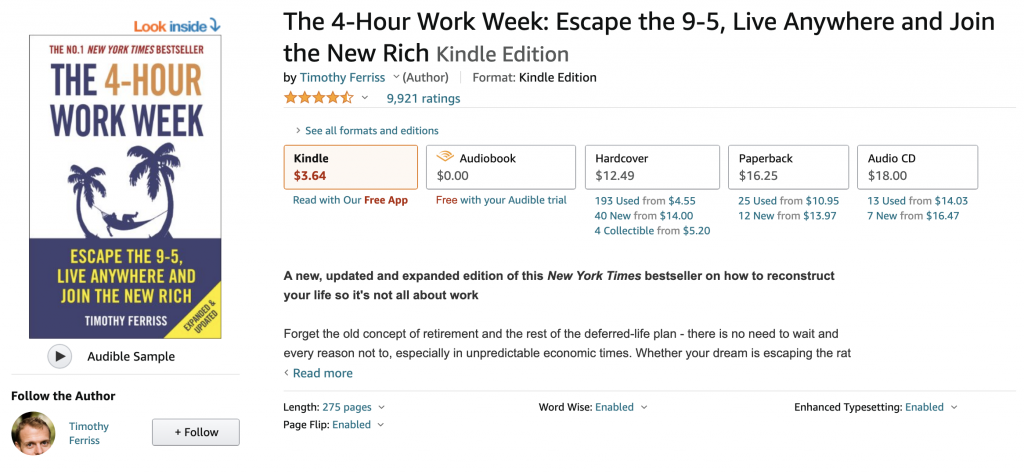 Talking Points
Which ideas from the 4 hour workweek book struck a chord with Pierre first
Switching from building someone else's dream to building your own
Lifestyle design and creating a career that supports your lifestyle goals
Which entrepreneurial ideas Pierre started with and what stuck
How to get used to being out of your comfort zone
The feeling of being paid for your first photography gig
How certain marketing principles from the book helped Pierre price himself straight into the market (and not have to start out cheap!)
The right time to quit your day job
The successes and failures of Pierres "air bnb for photographers" project
Importance of delegating what you shouldn't be doing (and why it's hard to let go)
Steve's first big 4hww failure that cost 6 months of time and thousands of dollars – and the important lessons learned
The real power of 4HWW concepts – automation
Transitioning into becoming a full time YouTuber
After hundreds of videos Pierres channel was at a virtual standstill, and the strategy that turned it around almost overnight. 
The best type of content for a travel / photography channel
What content to focus on if you want people to actually watch and care about your videos
The pointlessness of vanity metrics on social media (likes, followers, shares etc)
How it can be hard keeping a good work/life/family balance when you love your work
Pierre T. Lambert on Instagram
The "Bike Incident" video!
Further Resources
Luminosity Masking Panel for Photoshop – Designed and developed by Steve Arnold to make luminosity masking quicker, easier, and more effective. Podcast listeners receive a 45% discount!